Wi-Fi адаптер ASUS PCE-AC66
— Wi-Fi адаптер
— PCI-E
— 802.11a/b/g/n/ac
— 1300 Мбит/с
— артикул 50320
Настройка и обзор ASUS PCE-AC66
This is how wireless 802.11 AC adapters are supposed to perform. Love it.
Read about this and join our forum:


Buy at NCIX:
| Wireless Adapter:
33-320-136
Nick from ASUS stopped by today to show us their new PCE-AC66 PCI Express adapter based on the 802.11ac wireless standard. Check out the video for a demonstration of the adapter and a speed comparison with 802.11n.
Wireless Adapter:

- Credits -
Camera: Kyle & Anna
Host: Paul
Editing & Post Production: Anna
Mr. Producer: Mr. Lam
Guest: Nick from ASUS

Check out our channel for more tech videos!
and for all other newegg products, check out our second channel at
For a more in-depth view of Newegg behind the scenes, check out Newegg Unscrambled, The Official Newegg Blog!


Newegg Inc. provides the information contained herein as an educational service. Although we believe the information in this presentation to be accurate and timely, because of the rapid changes in the industry and our reliance on information provided by outside sources, we make no warranty or guarantee concerning the accuracy or reliability of the content or other material which we may reference. This presentation is provided on an "as is" basis without warranties of any kind, expressed or implied, including but not limited to warranties of title, non-infringement or implied warranties of merchantability or fitness for a particular purpose. This video/audio file is the property of Newegg Inc. Newegg Inc. grants permission to distribute, rebroadcast or copy this file, provided that (1) the below copyright notice appears in all copies (2) is for non-commercial use only and (3) is not modified in any way.
Copyright © 2011 Newegg Inc. All rights reserved.
Asus has delivered a strong and viable AC solution wrapped up in their AC66 package, The raw power of AC demands more than most solutions currently on the market, Asus took note of that and brought all their chips to the table with this beast.
Day 2 - video 13
Скорость работы.
-
Full Review -
The Asus PCE-AC66 AC1750 PCE adapter is new for 2013 and gives your desktop PC the ability to connect using Wireless AC.
Features include:
- Dual Band
- Detachable Antenna
- Signal Boosting
- Aluminium Heatsink
No bottlenecks with speed like most USB 3.0 adapters, the Asus PCE-AC66 AC1750 gives you 802.11ac wireless raw power.

USB Adapter Reviews -
Best Wireless Router Reviews -
Просмотров: 1995
Ключевые слова:


Оценка

ASUS PCE-AC66

на WiFiRouters.ru:

5

из

5

на основе

37

оценок.
Часто задаваемые вопросы (FAQ)
На что обратить внимание при покупке ASUS PCE-AC66?
Положительные и негативные отзывы о ASUS.
Поиск прошивки DD-WRT для ASUS PCE-AC66
Комплектация ASUS PCE-AC66, что в комплекте?
Поддержка PCI-E, как настроить работу роутера в этом режиме?
Роутер не работает на полные 802.11a/b/g/n/ac. Как выжать максимум?
Настройка pppoe ASUS PCE-AC66
Как сменить пароль на ASUS PCE-AC66?
Обзор ASUS PCE-AC66 (видео)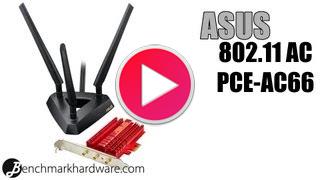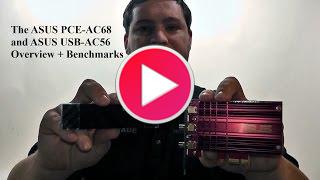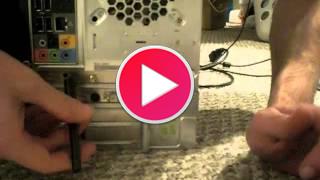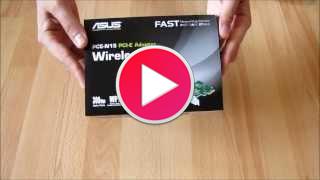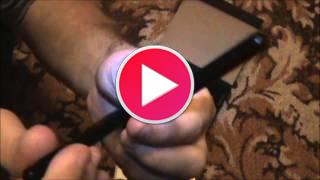 Дополнительные видео

Kanex
mySpot

EnGenius
EUB9707

EnGenius
EAP350

HP
WA2110 (JD446B)

Aruba Networks
AP-68
Популярные запросы
asus pci-e ac66 прошивка
ASUS PCE-ac66 прошивка
ASUS_TOOK характеристика
asus ac66 pci конфигурация
Asus took Nastroyka