Гигабитная Wi-Fi точка доступа ASUS RT-AC56U
— гигабитная Wi-Fi точка доступа
— 802.11a/b/g/n/ac
— 1167 Мбит/с
— маршрутизатор
— коммутатор 4xLAN
— принт-сервер
— артикул 16354
Настройка и обзор ASUS RT-AC56U
Цена и характеристики ASUS RT-AC56U:
Задать вопрос о ASUS RT-AC56U:
Каталог беспроводное оборудование:
Беспроводное оборудование ASUS:
Текстовый обзор ASUS RT-AC56U:
The ASUS RT-AC56U Dual-band Gigabit Wireless- AC 1200 router is built around a Dual-core Cortex-A9 800MHz CPU and 256MB of DDR3 Memory. The RT-AC56U is a 2x2 solution offering concurrent dual-band connections of 300Mbps on the 2.4GHz band and 867Mbps on the 5GHz band when using the AC wireless standard, for up to 1167Mbps.
For the full review please see -
Geals on the ASUS RT-AC56U Dual Band Wireless-AC1200 Router:
ASUS bundles many features with the RT-AC56U including the easy to use ASUSWRT interface, AiCloud 2.0, VPN capability, and DDNS built in. To go along with these software features you have two USB ports located on the back of the router for storage devices, printers, or 3G/4G modems. One of the USB ports is USB 3.0 SuperSpeed and is ideally suited for connecting a storage device. Security features include a firewall, Denial of Service (DoS) protection, URL Filter, Keyword Filter, Network Services Filter, and the latest wireless encryption WPA2-PSK,including RADIUS support for enterprises or small businesses.
Subscribe to the HiTech Legion You Tube Channel :
Visit us on our Website for full in depth reviews of many computer hardware and software products:
Like us on Facebook:
Follow us on Twitter:
2013 HiTechLegion.com
ASUS Dual-Band Wireless-AC1200 Gigabit Router Overview
| Wireless Router:
sku: 33-320-167
Nick from ASUS joins us to discuss their new wireless AC1200 router, the ASUS RT-AC56U.
Here's some more information about the router:
The ASUS RT-AC56U wireless router delivers the fastest two by two wireless data throughput available today for up to 1167 Mbps of concurrent dual-band speed on the latest generation of wireless connectivity—802.11ac. Built with a dual-core 800MHz processor and featuring 256MB of onboard DDR3 memory, flawlessly perform multiple bandwidth-intensive tasks like 4K video streaming, online gaming, and more all at once.
ASUS RT-AC56U Dual-Band Wireless-AC1200 Gigabit Router IEEE 802.11ac, IEEE 802.11a/b/g/n
@Newegg:
- Credits -
Presenter: Steve
Special Guest: Nick from ASUS
Producer: Lam
Camera: Paul
Post-Production: Anna

Check out our channel for more tech videos!
and for all other newegg products, check out our second channel at

For a more in-depth view of Newegg behind the scenes, check out Newegg Unscrambled, The Official Newegg Blog!


Newegg Inc. provides the information contained herein as an educational service. Although we believe the information in this presentation to be accurate and timely, because of the rapid changes in the industry and our reliance on information provided by outside sources, we make no warranty or guarantee concerning the accuracy or reliability of the content or other material which we may reference. This presentation is provided on an "as is" basis without warranties of any kind, expressed or implied, including but not limited to warranties of title, non-infringement or implied warranties of merchantability or fitness for a particular purpose. This video/audio file is the property of Newegg Inc. Newegg Inc. grants permission to distribute, rebroadcast or copy this file, provided that (1) the below copyright notice appears in all copies (2) is for non-commercial use only and (3) is not modified in any way.
Copyright © 2011 Newegg Inc. All rights reserved.
Asus RT-AC56U - беспроводной роутер с поддержкой 2 диапазонов 2,4 и 5ГГц, скоростного стандарта ac до 867 Мбит/с и портами USB 2.0 и USB 3.0.
Asus RT-AC56U в SIDEX - .

JOIN QUIZGROUP PARTNER PROGRAM: .
-- Full Review
Asus RT-AC56U AC1200 Router. With the following features:
- Wireless AC Speeds
- Dual Core CPU & Increased RAM
- Dual Band -- Gives You More
- AiRadar
- USB 3.0
- No Hassle Setup
- Quality of Service
- Ai Cloud

More Routers:
Просмотров: 3684
Ключевые слова:


Оценка

ASUS RT-AC56U

на WiFiRouters.ru:

3

из

5

на основе

42

оценок.
Часто задаваемые вопросы (FAQ)
На что обратить внимание при покупке ASUS RT-AC56U?
Положительные и негативные отзывы о ASUS.
Поиск прошивки DD-WRT для ASUS RT-AC56U
Комплектация ASUS RT-AC56U, что в комплекте?
Поддержка 802.11a/b/g/n/ac, как настроить работу роутера в этом режиме?
Роутер не работает на полные 1167 Мбит/с. Как выжать максимум?
Настройка pppoe ASUS RT-AC56U
Как сменить пароль на ASUS RT-AC56U?
Обзор ASUS RT-AC56U (видео)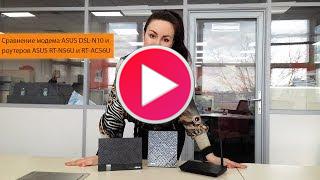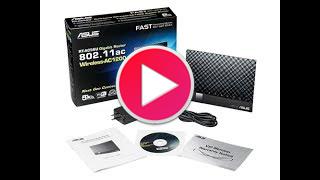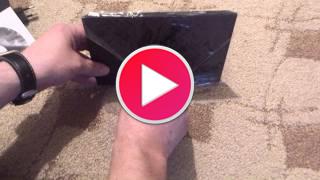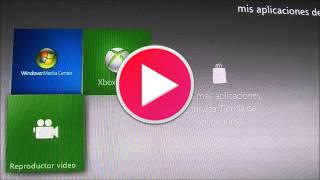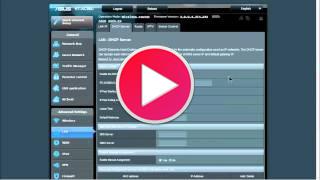 Дополнительные видео

DrayTek
Vigor2830n

Linksys
WAP4410N

Edimax
EW-7822UAC

DrayTek
Vigor2710Vn

Linksys
EA6200