Гигабитная Wi-Fi точка доступа D-link DIR-857
— гигабитная Wi-Fi точка доступа
— 802.11n
— 450 Мбит/с
— маршрутизатор
— коммутатор 4xLAN
— принт-сервер
— артикул 512006
Фотографии D-link DIR-857
Настройка и обзор D-link DIR-857
D-Link Systems HD Media Router 3000 (DIR-857) Review
This router is by far the best router on the market right now. It's fast, Dual Band so you can have your 2.4Ghz and 5Ghz stream going... But keep in mind that the new wireless routers that will be coming onto the scene now are all about HD Media Sharing!!! The key is to have a powerful wireless router with a USB Port that an External Hard Drive can plug into and with strength enough to push those 1080P movies to your smart TV or Computer. Wake up and smell the coffee everyone. Physical Media like DVDs, CDs, and BlueRays are going bye bye. Computers are already coming out without DVD drives. Everything soon will be on Hard Drives or Solid State Drives. So with that said that brings me to my next point....
The best feature of this router by far is the program called SharePort Plus. It is a program that comes on the CD Disk that comes with the router and you can install the program to any computer and instead of mapping the external hard drive you plug into the router you just plug in the external hard drive, install the SharePort Plus Program and it maps the hard drive for you. The last Wireless Router I owned was the Cisco Linksys E4200v2. Which was a good router just like this one. Powerful smooth, etc. It also had a media server and was able to stream files from a hard drive. But you had to map the hard drive by going into the Wireless router's advanced settings and creating a partition. Also the USB Port on the Linksys E4200v2 sucked!!!! The USB plug fit loosely inside the E4200v2, not only that the E4200v2 was only USB 2.0. The D-Link Systems HD Media Router 3000 is equipped with USB 3.0 technology. So if you have a USB 3.0 external hard drive than you have even faster, stronger, better streaming of media and data.
The only downside I see in this router along with every single router is that the Signal Strength is never strong enough. Now keep in mind the D-Link Systems HD Media Router 3000 and the Linksys E4200v2 both had the strongest signal I have ever seen, but I have a 2400 square foot house and I can never find a router to show full bars wherever I go in the house. When I go to the room and the other end of the house the signal goes down two bars on my iPhone and Xbox 360.
But other than that If you were going to purchase a router this would be the one to buy. Best Wireless router on the market and with the SharePort Plus Program and USB 3.0 Technology you will be a step ahead of the rest of the Wireless Routers.

Link:
The HD Media Router 3000 combines industry-leading data transfer rates of up to 900 Mbps1 with HD Fuel technology to prioritize bandwidth for maximum performance of not only your favorite digital entertainment devices, but all your devices, all at once. The result: incredibly crisp, uninterrupted 1080p HD video streams, seamless, and lag-free online gaming.
Give your Digital Entertainment the Bandwidth it Deserves.
Give it HD Fuel Build a wireless home network capable of delivering the bandwidth to handle 1080p HD video streams, large media file downloads, and online gaming to multiple devices, simultaneously. And do it all completely uninterrupted and free of annoying glitches or lags common to 'standard' routers. The HD Media Router 3000 is dual-band and delivers up to 900Mbps, which means data transfers occur on two separate 450 Mbps 'channels.' With HD Fuel to automatically manage traffic flow, the HD Media Router 3000 is able to direct all your entertainment traffic (Netflix, Vudu, XBox 360) to one channel, and all your 'general purpose' bandwidth usage to another - web surfing, Skype, downloads, iPads, iPhones, network security cameras, media servers, and more. With HD Fuel you can even manually prioritize bandwidth by both application and device. HD Fuel is the ultimate traffic management system and best way to stay in complete command of your digital entertainment.
Dual Band = Unlimited Connectivity for all your Devices
Dual-band wireless means you get two N450 frequency (2.4HGHz and 5GHz) channels of bandwidth operating simultaneously, with each frequency transferring up to 450 Mbps. Power your iPad®, iPhones®, security cameras, multiple laptops and all your favorite wireless devices on one 450 Mbps channel, and run your high definition audio and video digital entertainment center and gaming systems on the other.
Gigabit Ethernet Ports =Unlimited Home Networking
The HD Media Router 3000 also offers Gigabit Ethernet ports to ensure that up to four (4) of your favorite Ethernet-enabled devices get the most out of their wired connection. HDTVs, the Boxee Box by D-Link, xBox 360, Blu-Ray Players -- connect them all, all at once. The HD Media Router 3000 organizes and manages your traffic flow and gets the most out of your broadband connection for seamless 1080p HD video streams and online gaming without annoying glitches or lags.
Connect to Absolutely Anything -- All-at-Once
HDTVs, the Boxee Box by D-Link, Blu-Ray Players, Playstation 3 -- the HD Media Router 3000 has been engineered to not only deliver seamless connectivity to your favorite Ethernet-enabled devices, but ANY device. Connect printers, NAS servers - even security cameras - SharePort Plus USB 3.0 lets you connect to and stream from any USB device. We've included an SD card slot for uploading HD media files like video and photos and with DLNA standard, the HD Media Router can connect to any device, automatically.
Advanced Home Networking Simple Setup
High-performance entertainment devices. Wireless signals anywhere in your home. Multiple laptops. Network storage systems. iPads, iPhones -- It used to be that designing a home network capable of handling so many devices required some serious hardware and some seriously messy installation. Not with Amplifi - the HD Media Router 3000 has not only been engineered with the power to handle all of your digital demands, but with the smarts to put it at the tip of your fingers. HD Media Routers offer Wireless G backwards compatibility and Wi-PnP technology for simple wireless connections through a USB drive. With DLNA, the HD Media Router 3000 not only connects to any Ethernet-equipped device, but virtually any device, automatically. With push-button connectivity and 128-bit security encryption standard, a secure home network is as simple as plug and play.
128-bit Security Encryption
The HD Media Router 3000 protects your network with 128-bit AES data security encryption -- the same technology used in E-commerce or online banking. Create your own network name and password or put it at the tip of your fingers with 'Push Button Security' standard on every Amplifi device. With hassle-free plug and play installation, and advanced Wi-Fi protected setup, the HD Media Router 3000 is not only one of the fastest routers available, its also one of the safest.
Get Ready for the Future - IPv6 Equipped
With the growing number of Internet-enabled applications requiring IP addresses, the supply of IP addresses under the current Internet Protocol version 4 (IPv4) system has already been exhausted. The IPv6 protocol solves this network addressing exhaustion by creating more IP addresses, but migration from IPv4 to IPv6 is not necessarily automatic. No worries - This D-Link product is IPv6 Certified and ready for the future. IPv6 allows for intelligent self-detect and router setup.
www.pokipsie.ch
D-Link Amplifi DIR-857 Review - Dualband HD Media Router Testbericht
Direkter Link zum Review www.pokipsie.ch/857
D-Link bouwt de laatste tijd routers die ?rg goede prestaties leveren op de 2.4 GHz band. Het nieuwe DIR-857 topmodel is daarop geen uitzondering. Wij onderzochten hoe snel het apparaat precies is op zowel 2.4 als 5 GHz en bekijken of dit d? router is die je op dit moment moet kopen.
Bezoek voor het laatste hardware nieuws, reviews, achtergrondartikelen en de meest uitgebreide hardware prijsvergelijker van Nederland.
Twitter:
Facebook:
Vond je deze video interessant? Klik dan op 'leuk' of deel deze video via Twitter of Facebook!
Abonneer nu op ons Youtube kanaal. Elke maandag, woensdag en vrijdag nieuwe afleveringen!
D-Link DIR-857 HD 3000 Media Router - 4x Gigabit Ethernet Ports, 1x WAN Port, USB 3.0, 802.11n, Dual-band
Просмотров: 8779
Ключевые слова:


Оценка

D-link DIR-857

на WiFiRouters.ru:

5

из

5

на основе

63

оценок.
Часто задаваемые вопросы (FAQ)
На что обратить внимание при покупке D-link DIR-857?
Положительные и негативные отзывы о D-link.
Поиск прошивки DD-WRT для D-link DIR-857
Комплектация D-link DIR-857, что в комплекте?
Поддержка 802.11n, как настроить работу роутера в этом режиме?
Роутер не работает на полные 450 Мбит/с. Как выжать максимум?
Настройка pppoe D-link DIR-857
Как сменить пароль на D-link DIR-857?
Обзор D-link DIR-857 (видео)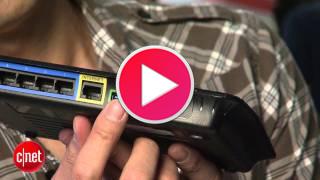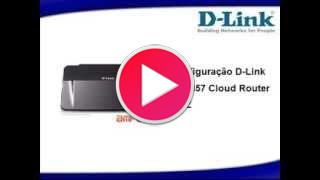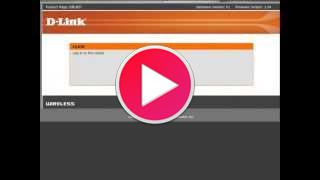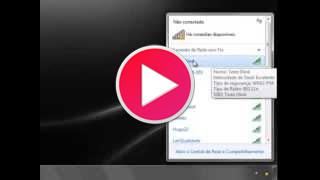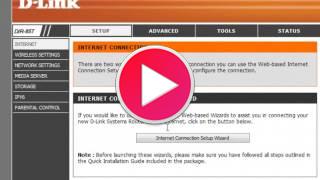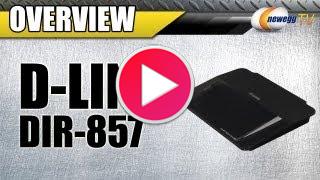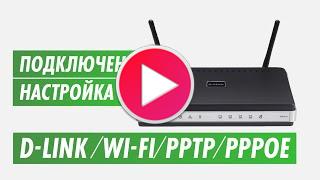 Дополнительные видео

HAME
S3

Cisco
877W-G-E-M-K9

ASUS
RT-N10U B1

ASUS
EA-N66
Популярные запросы
настройка dir 857
Роутер d.link dir 857 настройка
Настройка роутера d link dir 857
Wi-Fi-точка доступа (роутер) D-Link DIR-857
D-link HD Media Router 3000 (DIR-857RUA1A)
прошивки для D-Link DIR-857
dir-857 прошивка
dir-857 dd-wrt
настройка d-link 857
внешний доступ к dir-857