Wi-Fi адаптер D-link DWA-566
— Wi-Fi адаптер
— PCI-E
— 802.11n
— 300 Мбит/с
— артикул 523328
Фотографии D-link DWA-566
Настройка и обзор D-link DWA-566
Также вопросы можно задавать на почту
[email protected]
Рабочая версия Ralink
или вот
Upgrade to Wireless AC Performance
Today's households are connecting more devices than ever before -- with more and more iPhones, Androids, tablets, and laptops laying around in any given home, it's important that each device gets the speed and coverage it deserves.
By upgrading your laptop and desktop computers to AC, you can immediately enjoy the benefits of faster wireless speeds and better connectivity -- all with less wireless interference so you can enjoy doing what you love most. Delivering Wi-Fi dual band speeds to your laptop or desktop computer, the DWA-182 is the perfect solution for those looking to enjoy online gaming, smooth HD video streaming, fast file transfers and lag-free video chatting.
Backward Compatibility
While the Wireless AC1200 Dual Band USB Adapter delivers blazing fast AC speed to your laptop or desktop computer, it's also backward compatible with older Wi-Fi routers and devices -- no updates or adapters necessary.
Maximize your AC Performance
While your new Wireless AC adapter delivers the latest and the greatest in wireless performance to your laptop and desktop computers, you can further optimize your home network's performance by upgrading your current router to one of D-Link's Wi-Fi AC Cloud routers. By adding an Wi-Fi AC router to your home network (DIR-860L, DIR-868L), you can avoid speed bottle-necks and maximize your AC performance.
Easy Push Button Setup
Quickly and easily establish a fast, secure home network that will have you browsing, streaming, and watching in minutes. It's as easy as push and connect!
RISE OF THE GUARDIANS TRAILER
Website:
Facebook:
iPhone/iPad App:
Join your beloved childhood legends as they join forces to protect the children of the world in DreamWorks Animation's RISE OF THE GUARDIANS. Legends Unite on November 21st!
US Release: November 21, 2012
Starring: Chris Pine (Jack Frost), Alec Baldwin (North), Hugh Jackman (Bunnymund), Isla Fisher (Tooth Fairy), Jude Law (Pitch)
Director: Peter Ramsey
Просмотров: 4476301
Ключевые слова:


Оценка

D-link DWA-566

на WiFiRouters.ru:

4

из

5

на основе

41

оценок.
Часто задаваемые вопросы (FAQ)
На что обратить внимание при покупке D-link DWA-566?
Положительные и негативные отзывы о D-link.
Поиск прошивки DD-WRT для D-link DWA-566
Комплектация D-link DWA-566, что в комплекте?
Поддержка PCI-E, как настроить работу роутера в этом режиме?
Роутер не работает на полные 802.11n. Как выжать максимум?
Настройка pppoe D-link DWA-566
Как сменить пароль на D-link DWA-566?
Обзор D-link DWA-566 (видео)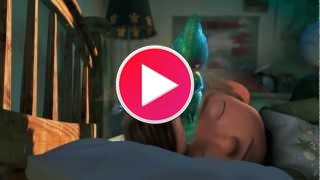 Дополнительные видео

Cisco
AIR-LAP1142N-K-K9

Fortinet
FortiWiFi-40C

D-link
DIR-508L

Linksys
WMP600N

LEXAND
LPB-52W
Популярные запросы
Wi-Fi адаптер D-Link DWA-566
d link dwa 566 wireless n300 настройка
dwa-566 настройка интернета
d-link dwa-566