Wi-Fi мост Edimax CV-7428nS
— Wi-Fi мост
— 802.11n
— 300 Мбит/с
— коммутатор 5xLAN
— артикул 811410
Фотографии Edimax CV-7428nS
Настройка и обзор Edimax CV-7428nS
Get It Cheap On!
*******************************************************
This bridge is perfect for someone that has an ethernet only printer or game systems, or DVRs/cable boxes that need an internet connection, but your router is in another room. I have a printer and two computers that I connect to this because they do not have a wireless option.
The unit itself is small, but powerful. It connects up to five devices...I had three devices connected and each worked flawlessly. It allowed me to remove my printer from the living room (since it is only ethernet capable, no wifi ability) and move it next to my computers. This also eliminated the need for running an ugly cable from the living room into the office for internet.
The setup was extremely easy. A WPS enabled router took about 5 seconds and I also tried the method for older routers. This method took a little longer, but I was up and running within minutes.
This device is perfect for someone wanting to have internet connection to wired only devices. The wireless data rate is quick because of b/g/n capability and its 2 antennas.
I've used Edimax products in the past and I know they are of great quality and if you have an issue, customer service is very quick to respond. Anytime I've emailed them about an issue, I always have a reply with a solution the next time I check my email.
This is perfect for someone wanting to cut the cord and have the flexibility to make those wired devices, computers, printers into wireless units.
*******************************************************
An overview video about the Edimax CV-7428nS Wireless-N Ethernet Bridge. More information here
Edimax CV-7428nS Key Features:
-Wireless streaming: Complies with wireless IEEE 802.11b/g/n standards.
-HDTV video streaming: Works with smart TVs.
-Supports up to five devices - HDTV video, Internet video, music and online games.
-Converts any wired network devices to wireless, including printers, NAS and set-top boxes.
-Features iQ Setup and WPS for smart, automatic and quick installation.
-Supports IEEE802.3az Energy Efficient Ethernet (EEE) and implements wireless green technology.
Setup tutorial video for CV-7438nDM, Edimax Dual-Band Wi-Fi Bridge for Smart TV, Blu-ray, Gaming & Music Streaming.
Do you have any wired-only devices such as Smart TVs or Blu-ray players that required running Ethernet cables around your home? We will show you how to setup the CV-7438nDM to eliminate annoying cables and gives access to these devices an existing Wi-Fi network.
In addition, the CV-7438nDM is AirPlay-enabled, which is a distinguishing feature from other standard Wi-Fi bridges on the market. Connect the CV-7438nDM to any speakers with a 3.5mm jack for AirPlay-enabled speakers at a fraction of the cost. There's no need for a physical connection between your music player and audio speakers, as would be the case with traditional speakers or iPhone/smartphone speaker docks.
| Wireless Range Extender/Media Bridge :
sku: 33-315-127

With the trend in Internet video exploding and sales of wireless-enabled products steadily growing, the demand on home networks is more than ever before - especially for home entertainment, including HD video viewing, music streaming, and online gaming. The Edimax CV-7348nDM Universal Dual-Band Wi-Fi Bridge, an ideal solution for home entertainment, features a high-speed wireless connection to convert your Ethernet-enabled devices to be wireless, and a dual-band option (either the 2.4 or 5GHz radio bands) to avoid interference with other devices. Additionally, the CV-7438nDM is designed with an audio jack which enables music streaming directly by existing audio speakers from the apps of PCs or smartphones.
Edimax CV-7438nDM Dual-band Wireless Bridge, Wireless Speaker Adapter for AirPlay Music Streaming, Converts Wired Smart TV / Blu-Ray / Gaming Console to Wireless Network, CD-less Setup by SmartPhone
@Newegg:
- Credits -
Presenter: Steve
Producer: Lam
Camera: Paul
Post-Production: Anna

NeweggTV is growing! We're expanding to other channels to bring you even more content -- from the latest in computer hardware, to snazzy consumer electronics, and even video game overviews -- you can check it all out at the channel links below:
Can't get enough cool tech? | subscribe to
Want consumer electronics? | subscribe to
Interested in gaming? | subscribe to
For everything else, check out

For a more in-depth view of Newegg behind the scenes, check out Newegg Unscrambled, The Official Newegg Blog!
Newegg Inc. provides the information contained herein as an educational service. Although we believe the information in this presentation to be accurate and timely, because of the rapid changes in the industry and our reliance on information provided by outside sources, we make no warranty or guarantee concerning the accuracy or reliability of the content or other material which we may reference. This presentation is provided on an "as is" basis without warranties of any kind, expressed or implied, including but not limited to warranties of title, non-infringement or implied warranties of merchantability or fitness for a particular purpose. This video/audio file is the property of Newegg Inc. Newegg Inc. grants permission to distribute, rebroadcast or copy this file, provided that (1) the below copyright notice appears in all copies (2) is for non-commercial use only and (3) is not modified in any way.
Copyright © 2011 Newegg Inc. All rights reserved.
An overview video of the Edimax CV-7438nDM Dual-Band Wireless-N Ethernet Bridge. More information here
Edimax CV-7438nDM Key Features:
- Convert Wired Ethernet to Wireless: Eliminates the need for network cables to devices.
- Universal Compatibility: Supports two simultaneous connections and works with any Ethernet device, including smart TVs, Blu-ray /DVD players, game consoles, DVRs and set-top boxes.
- Gigabit Ethernet port: Gigabit Ethernet port (1000Mbps) to connect to Gigabit devices for the fastest possible wired transfer speeds.
- Plug and Play with no CD required: Hardware WPS button for easy one-touch setup.
- Music Streaming: Wireless music streaming to your audio system.
- Energy saving power on/off switch: Switch off the Wi-Fi bridge when it's not in use and contribute to a greener environment.
Просмотров: 3787
Ключевые слова:


Оценка

Edimax CV-7428nS

на WiFiRouters.ru:

5

из

5

на основе

87

оценок.
Часто задаваемые вопросы (FAQ)
На что обратить внимание при покупке Edimax CV-7428nS?
Положительные и негативные отзывы о Edimax.
Поиск прошивки DD-WRT для Edimax CV-7428nS
Комплектация Edimax CV-7428nS, что в комплекте?
Поддержка 802.11n, как настроить работу роутера в этом режиме?
Роутер не работает на полные 300 Мбит/с. Как выжать максимум?
Настройка pppoe Edimax CV-7428nS
Как сменить пароль на Edimax CV-7428nS?
Обзор Edimax CV-7428nS (видео)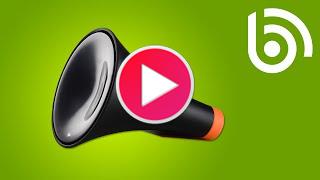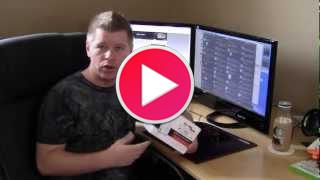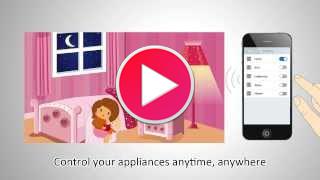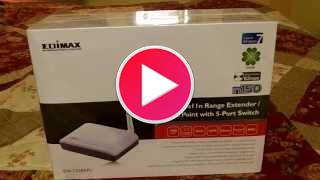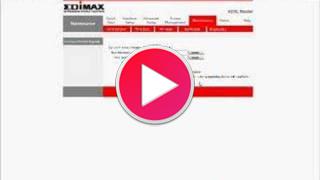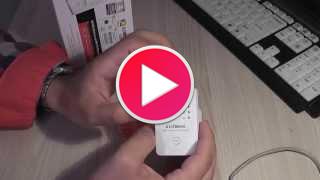 Дополнительные видео

D-link
DWA-137

Linksys
PLW400

CCK
D23S

EnGenius
ECB300

Cisco
AIR-AP1131G-P-K9
Популярные запросы
edimax cv-7428ns отзывы