Гигабитная Wi-Fi точка доступа EnGenius EAP600
— гигабитная Wi-Fi точка доступа
— 802.11n
— 600 Мбит/с
— артикул 895696
Фотографии EnGenius EAP600
Настройка и обзор EnGenius EAP600
A detailed look at the EnGenius EAP600 ceiling mount dual band access point.


The X-treme SMB EnGenius EAP600 is a concurrent dual-band 2.4+5GHz Wireless-N Indoor Access Point that features high transmit RF power (29 dBm on 2.4GHz and 26 dBm on 5GHz) for long range connectivity. With wireless speeds up to 300Mbps on each radio and a Gigabit port for connecting to a switch or router it's ideal for expanding a network with additional bandwidth to support additional users.
With the dual-band Wireless-N EAP600 companies can now offer employees, guests, staff or students more expanded options for users who transfer large files within the network or use other bandwidth intensive applications like streaming HD video. The AP's Gigabit Ethernet (10/100/1000) port also offers greater bandwidth capacity and faster data transfers through the network. This high-powered Access Point/Bridge with its enhanced receive sensitivity and internal MIMO (Multiple In/Multiple Out) antenna array extends wireless coverage and enhances connectivity to client devices even in areas where connections have been previously challenging or non-existent and in some buildings it's wireless signal can penetrate up to 3 floors. This makes the EAP600 ideal for extending networks within large or multi-story buildings or expansive, client-intensive facilities like hotels, resorts, hospitals, office buildings, universities or other multi-building campus facilities.
The 2012 reddot design award-winning EAP600 has been designed to appear as a low-profile smoke detector and thus unobtrusively blend in with other common building infrastructure appliances. Because the EAP600 is designed for deployments on ceilings where power outlets may be scarce, it is also PoE (Power-over-Ethernet) IEEE 802.3af/at capable when used with a PoE injector or PoE switch.
The EAP600 can be configured to operate in several different modes -- as a dual-band Wireless-N Access Point, a WDS Access Point, or Repeater. It operates concurrently in the 2.4GHz and 5GHz frequency spectrums supporting 802.11a/b/g/n standards. EAP600 also includes EnGenius Zone Controller, Access Point Management software provides a robust suite of tools for IT managers, installers and network administrators who deploy, manage and maintain wireless networks. With EZ Controller, EAP600 can be configured, controlled and monitored from one central location.
SYS2U.COM - ???????? EnGenius EAP-600 - 300 Mbps Dual-Band, 800 mW, Smoke Detector Design - ?????????????????????? ??????????? 300 Mbps (802.11b/g/n) ??? 2 ??????? (2.4GHz/5.0GHz), ???????? 4x5dBi ??????????? + ????????????????? 800 mW (29 dBm) ??????????????-?????????, ???????????????????????????? PoE (IEEE 802.3af), ??????????? 1 ???????????? 1000 Mbps, ?????? 4 ???????????? (Universal Repeater) ???????????????? ???????????????????????????????????????? ????????????????? ?????????????????? !
EnGenius EAP600 Gigabit Dual-Band Access Point, 802.11n

Просмотров: 1864
Ключевые слова:


Оценка

EnGenius EAP600

на WiFiRouters.ru:

4

из

5

на основе

84

оценок.
Часто задаваемые вопросы (FAQ)
На что обратить внимание при покупке EnGenius EAP600?
Положительные и негативные отзывы о EnGenius.
Поиск прошивки DD-WRT для EnGenius EAP600
Комплектация EnGenius EAP600, что в комплекте?
Поддержка 802.11n, как настроить работу роутера в этом режиме?
Роутер не работает на полные 600 Мбит/с. Как выжать максимум?
Настройка pppoe EnGenius EAP600
Как сменить пароль на EnGenius EAP600?
Обзор EnGenius EAP600 (видео)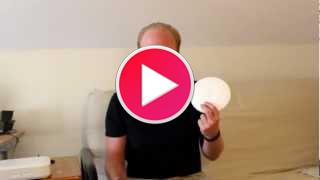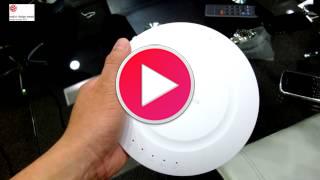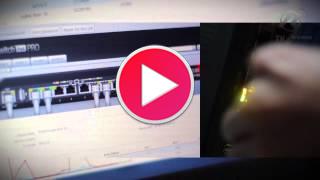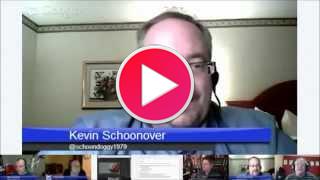 Дополнительные видео

EUSSO
UGL2430-U2

Edimax
EW-7206PDg

ASUS
RT-AC52U

Cisco
1941W-A/K9

DrayTek
Vigor2710n
Популярные запросы
engenius eap600 настройка
engenius ens202ext настройка Repeater
как настроить 600 мбит на роутере
engenius enh 1750 ext цена
как подключить huawei hjenth
engenius esr1750 обзор